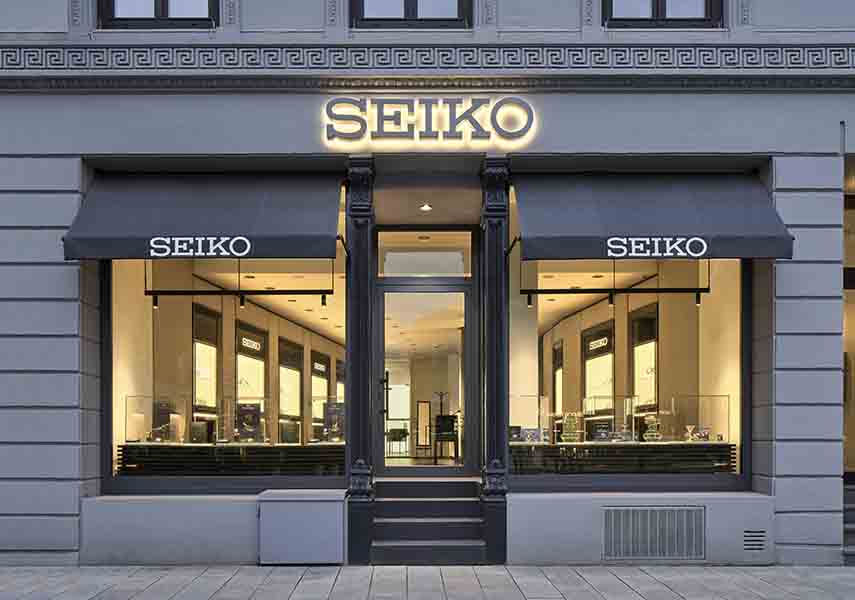 PRACTICAL INFORMATION
ADDRESS
Gänsemarkt 31
20354 Hamburg
OPENING HOURS
Mo-Fr: 10:00 - 19:00 Uhr
Sa: 10:00 - 18:00 Uhr
CONTACT
Telefon : 040 3250 9078
E-mail: BoutiqueHamburg@seiko.de
In the middle of Hamburg's Neustadt, close to the Jungfernstieg and the Binnenalster, lies the central and beautiful Gänsemarkt. Here, at Gänsemarkt 31 with a view of the restored Lessing monument, the Hamburg Seiko Boutique welcomes friends of the brand. In the rooms of an elegant building dating back to the 'Gründerzeit' period, the boutique presents handmade watches from our Credor and Grand Seiko brands as well as a wide selection of models from the Seiko collections. In addition, you will find an extensively equipped service workshop here. Experience the world of Seiko in a luxurious setting surrounded by Hanseatic flair and enjoy the comprehensive advice and service of our boutique team.
Do you have any questions about our collections or would you like an on-site consultation? You are also welcome to contact our team in Hamburg directly. Click here for the contact form.
We also welcome our customers to various exciting events at our Seiko Boutiques: from workshops and art exhibitions to live presentations of the latest models and Seiko collections. Find out all about upcoming Seiko Boutique events here and secure your place to attend in advance!